So I ended up making it into the last week or so of Star Trek Online's closed beta thanks to accidentally forgetting to cancel my Fileplanet subscription yet again. Curse you, foul auto-renewals! We're now into open beta so these shots are significantly less interesting than they might have been if I got off my ass and posted them earlier. Still, I picked some of my favorite shots to post here.
As you can see I did a lot of space combat and not so much ground stuff thanks to the fact that I didn't play many story missions which is where the bulk of the ground sections appear to lie. I will have to say though that I feel a little sorry for all of the people who are judging the game by open beta alone because the servers appear to be struggling with the load a bit (possibly due to intentional stress testing) which has been causing all kinds of weird lag related issues. In closed beta the game was silky smooth and few of those particular issues ever popped up.
I'll talk about what I think about the game more later but to sum it up I can't wait for launch. Open beta isn't cutting it and I want more. 🙂
As usual you can click these thumbnails to see the full, unedited screenshots. Enjoy!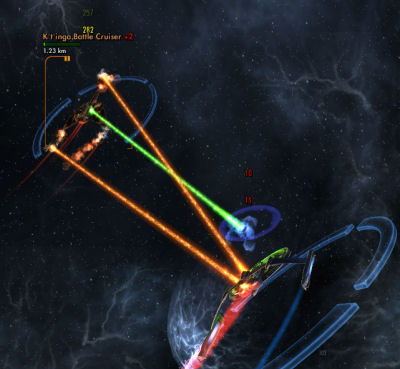 "I've always loved Klingon ships but I think I love blowing them up even more."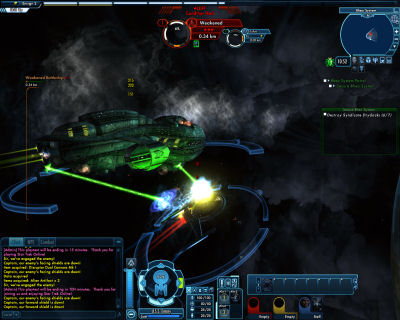 "The bigger they are…"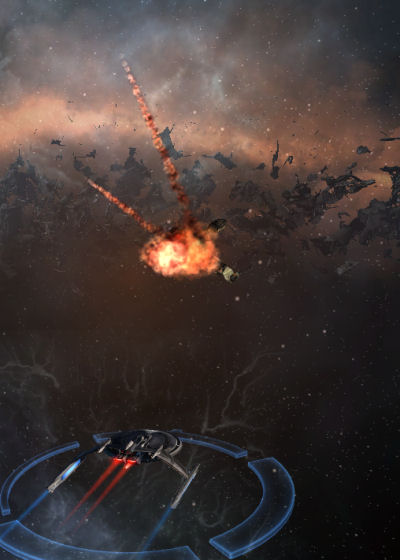 "A Bird of Prey has a bad reaction to a photon torpedo enema."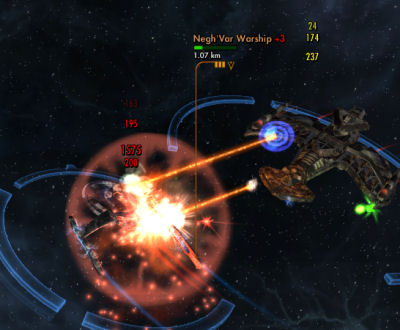 "…and then it was my turn to join the space dust.