I've got several updates and articles planned but they'll be several days off at the earliest. This is just a quick update to keep things going.
I'm taking a bit of a break from Age of Conan for a while for reasons which I'll going into in some detail one of those aforementioned future posts.
I had planned for one of my first retro PC game reviews to be of an old A-10 flight simulator game with another, a military helicopter sim, following it shortly. I haven't actually got around to playing either game never mind writing the reviews but I have dwelled a lot on the two games and the genre in general. All of these warm, fuzzy nostalgic feelings have inspired me to fire up a newer flight simulator and drop some bombs.
Not having played a true flight sim in years I began to look into what was available in the realm of close air support these days. Looking at titles such as LOMAC I eventually came to a compromise and settled on a game I already own but haven't spent nearly enough time with yet: Armed Assault.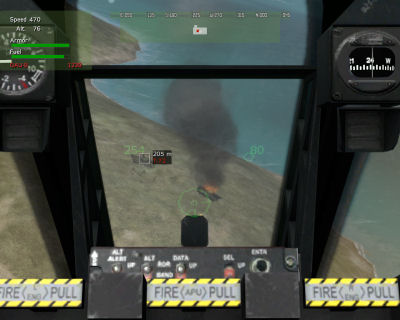 "Ooops, did I do that?" – Captain Steven Quincy Urkel, USAF
Armed Assault (aka "ArmA") is such an amazing game! I really can't gush over it enough. Really. I'll probably eventually write a review of it and possibly its grizzled old pops Operation Flashpoint as well at some point in the future. For now though it should have a solid spot in my gaming logs for some time to come.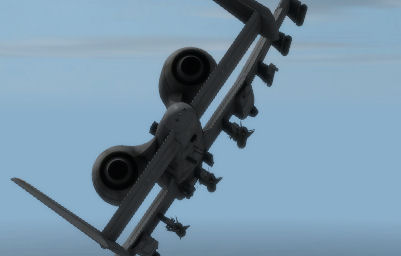 "Swinging in for a second pass"
Anyway, I'd be spending my time getting my CAS fix in ArmA but my tank busting urges have blossomed into bigger scheme as I've hit the mission edtior with a vengence and started working on a custom mission (possibly turning into a full campaign) centering around the A-10. This itself has quickly changed from an exceedingly simple scenario into me learning all about scripting in ArmA. I really don't know what is in store for it at this point but I'm certainly enjoy myself for the time being.